Bennett's Garage – Spring Lake Heights, NJ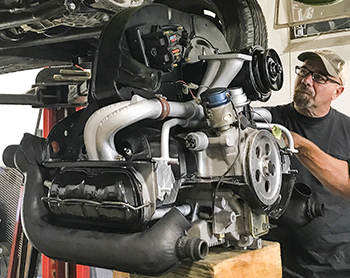 Located in Spring Lake, NJ, Bennet's Garage has been servicing vehicles in the Garden State for decades. Our goal is to provide each customer the highest quality, honest and affordable auto repairs that their car, truck or SUV needs.
Our automotive technicians at Bennett's Garage utilize the latest in automotive technology and are equipped to handle all major and minor repairs on foreign and domestic vehicles. Through decades of quality service, our company has earned a reputation for unbeatable car repair and maintenance services.
We strive to provide the best auto repair experience possible. Automobile repairs are never fun, but with our friendly, honest staff, you and your family can rest assured your vehicle is in the right hands.

Our Services
Air Conditioning
Batteries
Belts & Hoses
Brake System Repair
Check-Engine Light
Drivelines
Electrical Systems
Fluid Exchange Services
Heating & Cooling System
Motors
Mufflers & Exhaust
Oil Lube & Filter
Steering & Suspension
Tune-Up
Tire Installation
Tire Repair
Tire Rotation
Transmissions
Wheel Alignment
Wheel Balancing
And Much More!
In addition to automobile related services, we also offer:
Marine and Auto Welding
Jet Ski/Snowmobile/ATV Service and Storage
CNC Machine Onsite Available for Fabrication